716
Adobe
Data Insight Series
Global Virtual Event Series
Adobe needed to connect with its existing accounts and reach senior decision-makers within IT and marketing to drive awareness of Adobe Experience Cloud's consulting services. Due to the pandemic, we needed to reach a global audience via virtual channels in an engaging and creative way.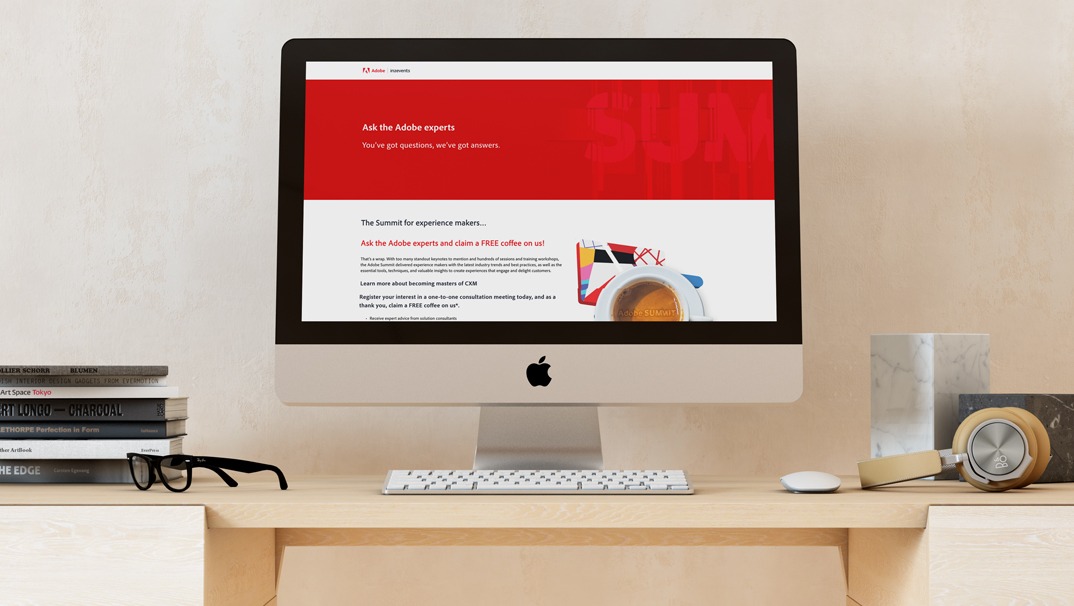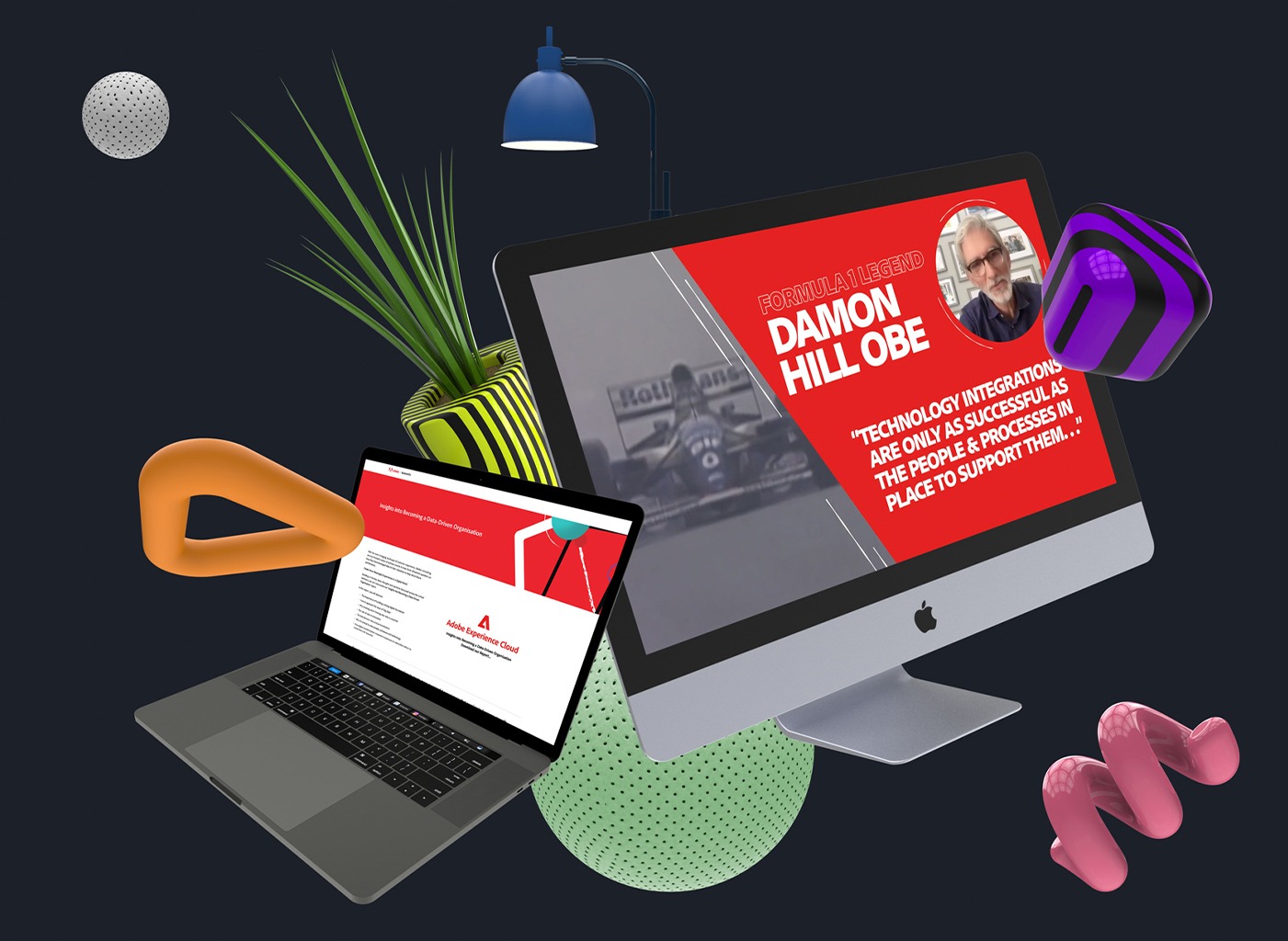 The global series of events had a number of challenges:
With the event being delivered in multiple countries we had to work in several languages including Spanish, Italian, German, French and Japanese
Data compliance was essential with leads being collected by us and passed to Adobe
We needed to find engaging speakers that fit into the theme of data insights focussing on industries that rely heavily on data analytics
The events needed to be coordinated across multiple time zones
The events were themed around data insights and designed to generate new leads within Adobe Experience Cloud accounts for Adobe Consulting Services, a solution designed to help clients make the most of their software.
The series of webinars focussed on engaging talks from leading speakers from industries that rely heavily on data including British Astronaut, Tim Peake, Championship winning F1 Driver Damon Hill and Netflix Co-Founder Mitch Lowe with moderation provided by an Adobe consultant.
We utilised existing Adobe data with a targeted email campaign, alongside a social media campaign on Facebook and LinkedIn. We also worked with our media partners to deliver a paid display campaign driving visitors to register on a bespoke built landing page.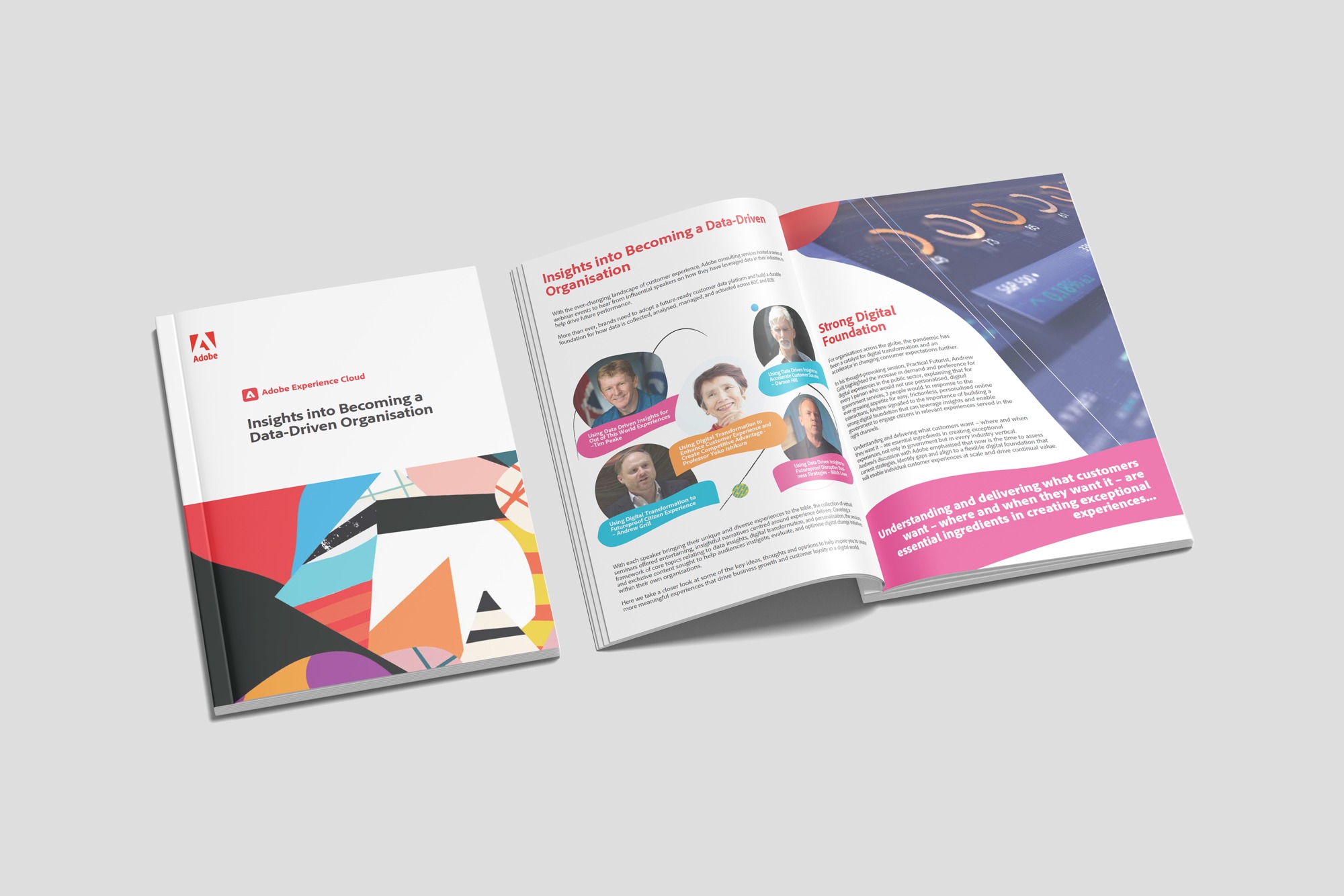 Events were delivered in EMEA, the US, Japan, and Australia and to keep the engagement going with the webinar attendees and to continue driving qualified leads for those who didn't register or registered but didn't attend, we created a bespoke report using highlights from across the webinar series with a curated video reel.
The report campaign was executed across social media driving traffic to a bespoke landing page to capture further leads for the Adobe Consulting Services sales team.
1034 – Registrations across the whole series
422 – Number of qualified leads passed to Adobe Consulting Services
86% engagement rate with attendees