1159
Capita
BETT Show Custom Exhibition Stand
BETT Show custom exhibition stand
BETT is the leading education technology event in the UK and Capita's presence at the event has not only evolved over several years but so has their brand and offering.
This year the Capita team had been working with a creative agency reimaging their brand and our stand needed to encompass the rebrand as well as hit their core message – Education comes first!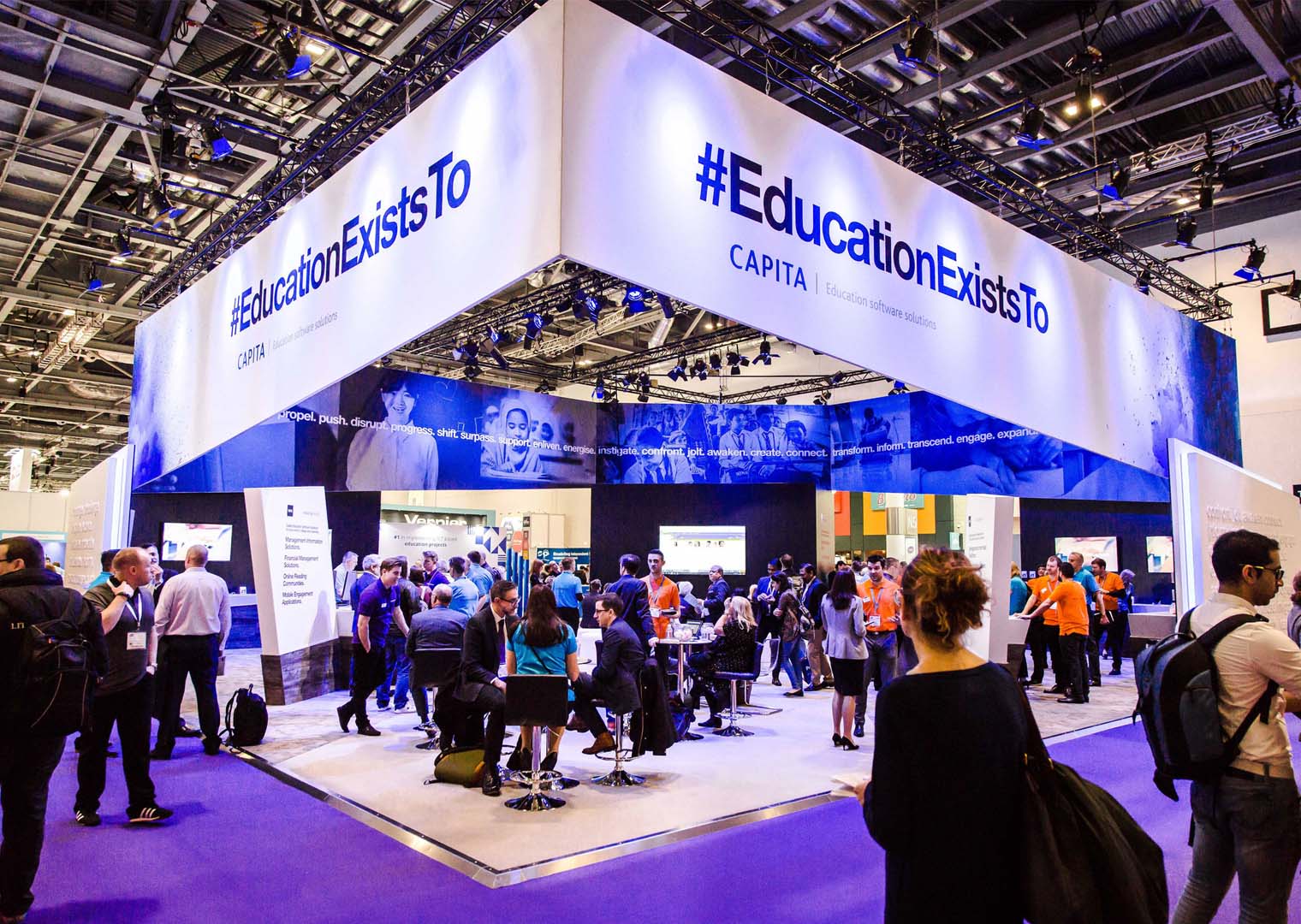 We have worked with Capita for the last 4 consecutive years on their exhibition stand at BETT, so we have had the pleasure of working with them as their brand has evolved and been able to evolve with them; not only on the design & build of their physical stand but in regard to how they present themselves, their products and their brand to their audiences.
The campaign around 'Education Exists To…' gave us an exciting opportunity to take a fresh and creative approach to their brief for this stand and how we could develop the overall creative vision into a tangible, inviting and evocative event space, whilst providing a platform to regenerate Capita's brand identity at the show.
The end result needed to be a show stopper. The message needed to be clear – Education comes first, Capita helps to provide a platform for education to exist. We made an impact. The feedback from the client, and most importantly, their target audiences at the show, suggested that it was one of the most successful years yet for Capita at BETT.