1216
Epson/Disney
Finding Dory - Brand Activation
Disney Blogger Event
Having recently partnered up with Disney in the promotion of the Finding Dory film via printed craft projects, Epson wanted to host an exclusive informal crafting event to promote their range of EcoTank printers in the backstage space at the Disney flagship store on Oxford Street.
Using the popularity of the film, Epson wanted to use the event to build awareness of their new range of printers utilising the power of social media to promote the product, as well as the forthcoming cinema release of the Disney film, Finding Dory.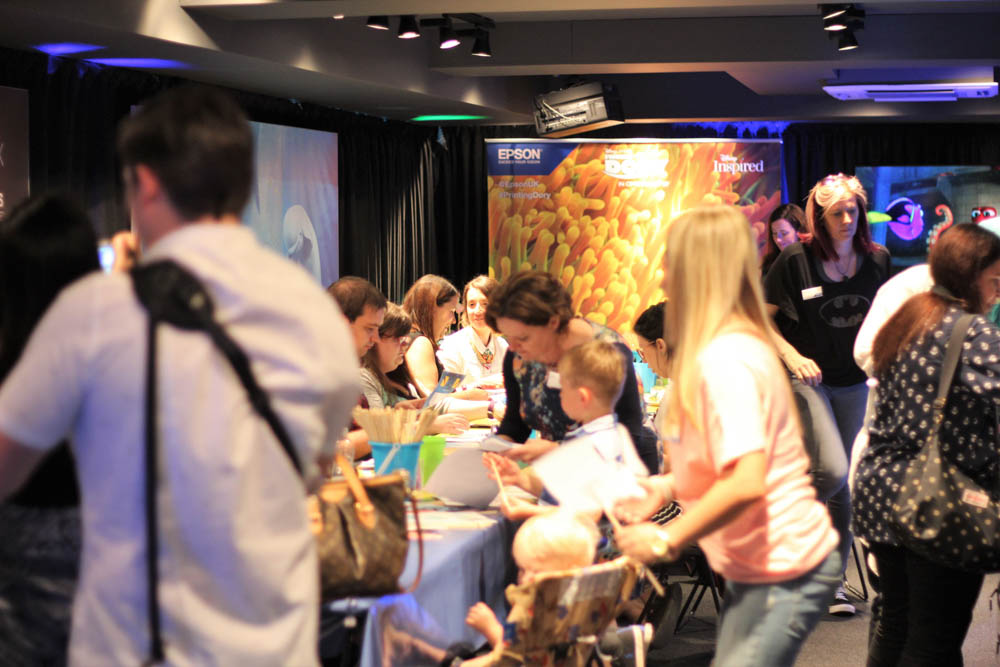 Influential 'mummy' bloggers were invited to the event along with their children to come and experience first-hand the range of Epson printers and were encouraged to share their experiences through social using the hashtag #PrintingDory.
We installed 24 metres of freestanding printed panels to create the themed walling, with uplighters providing the necessary blue and green hues. Visual and sensory stimulation was key (for the adults as well as the children) and aside from Dory and friends adorning the walls, focal points included a montage of how-to crafting videos running on the impressive Epson Teammate projector table, a blue-lit acrylic aquarium wall to display the crafts, a large LED screen showing a loop of clips from the film, lit furniture, bowls of sequins and a squishy octopus tentacle!
Four EcoTank printers were displayed on plinths around the room, with strong at-a-glance messaging conveying the key USPs. Soft fabric cylinder stools in an arc around the presentation counter provided a comfortable setting for listening to presentations given by Disney, Epson and one chosen professional blogger.
After the official business was complete trestle tables accommodated the 25 crafters and provided an inclusive social space to encourage blogger interaction with access to all the crafts and accessories.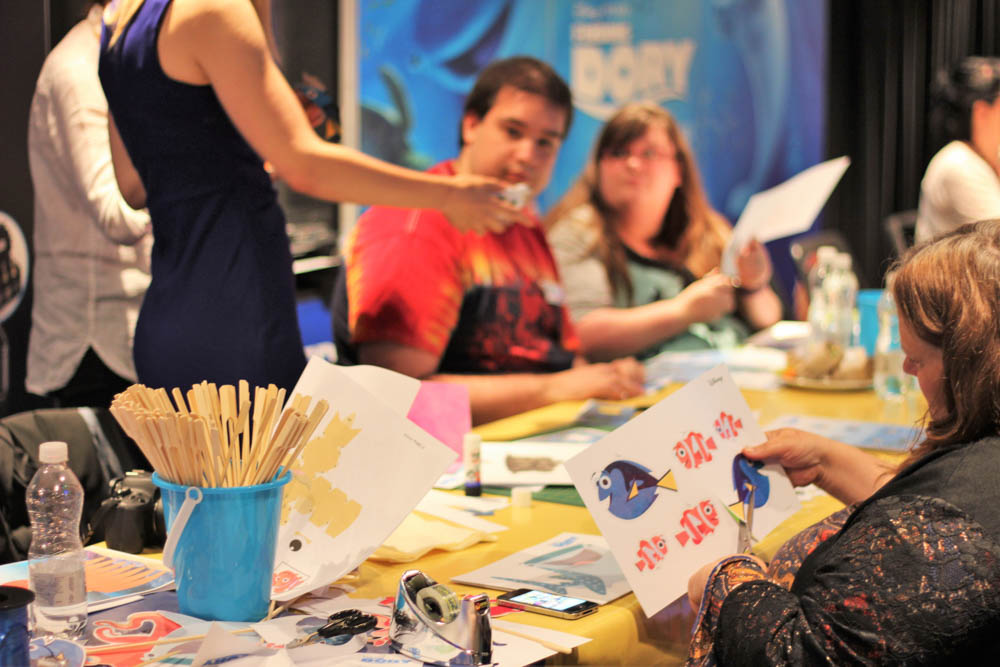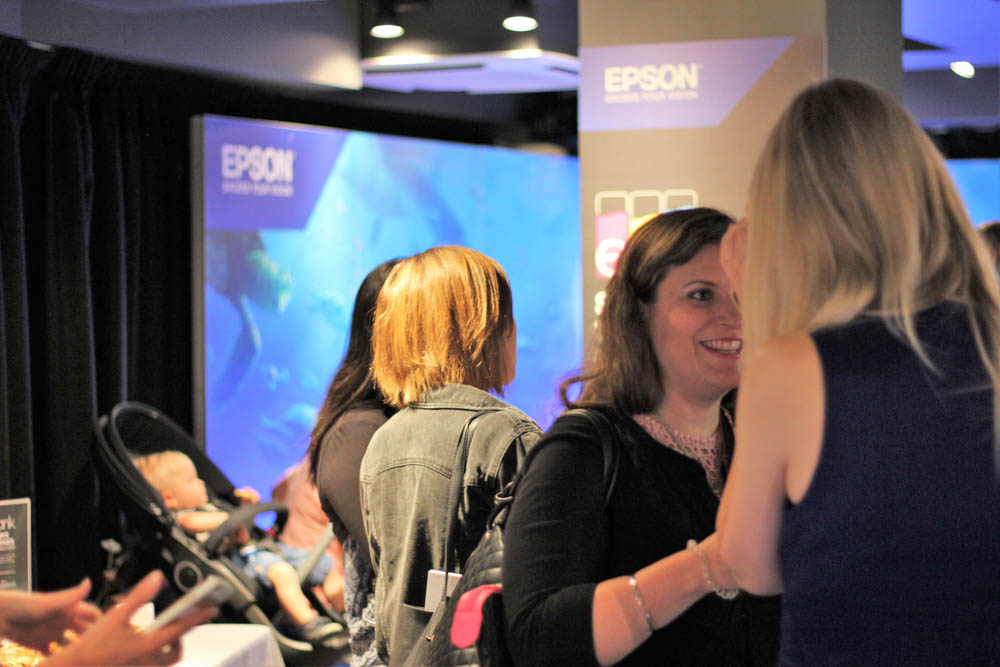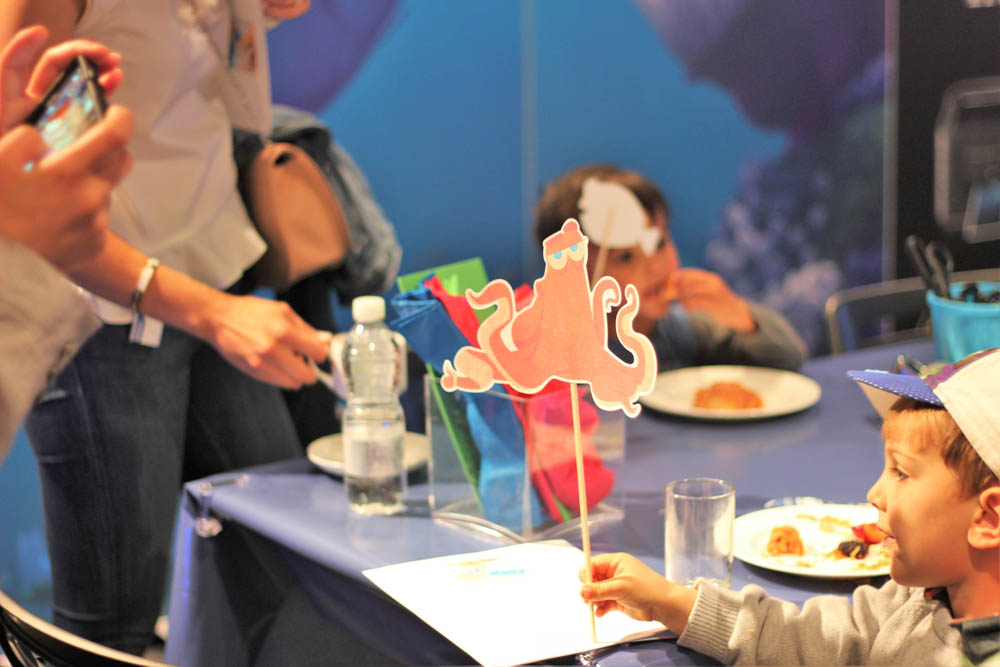 397 total tweets around the activation
207 retweets
@epsonUK was mentioned 95 times
2.4m total impressions on a social campaign
405k total reach