1207
Lenovo
Pop-up show retail event
Retail activation.
Lenovo hold an annual product launch meeting with their key retail partners to showcase their latest technology and hardware (Products which are not yet on the public market). In previous years, this has been held in internal office meeting spaces or at hotel venue meeting spaces. Lenovo felt that these spaces were relatively uninspiring and retailers found it hard to contextualize how the products are framed and branded in store.
Lenovo came to asembl. for ideas on how to elevate the customer experience and showcase their products in a more contextual environment which frames exactly how Lenovo wish to be positioned in key retail outlets across the UK.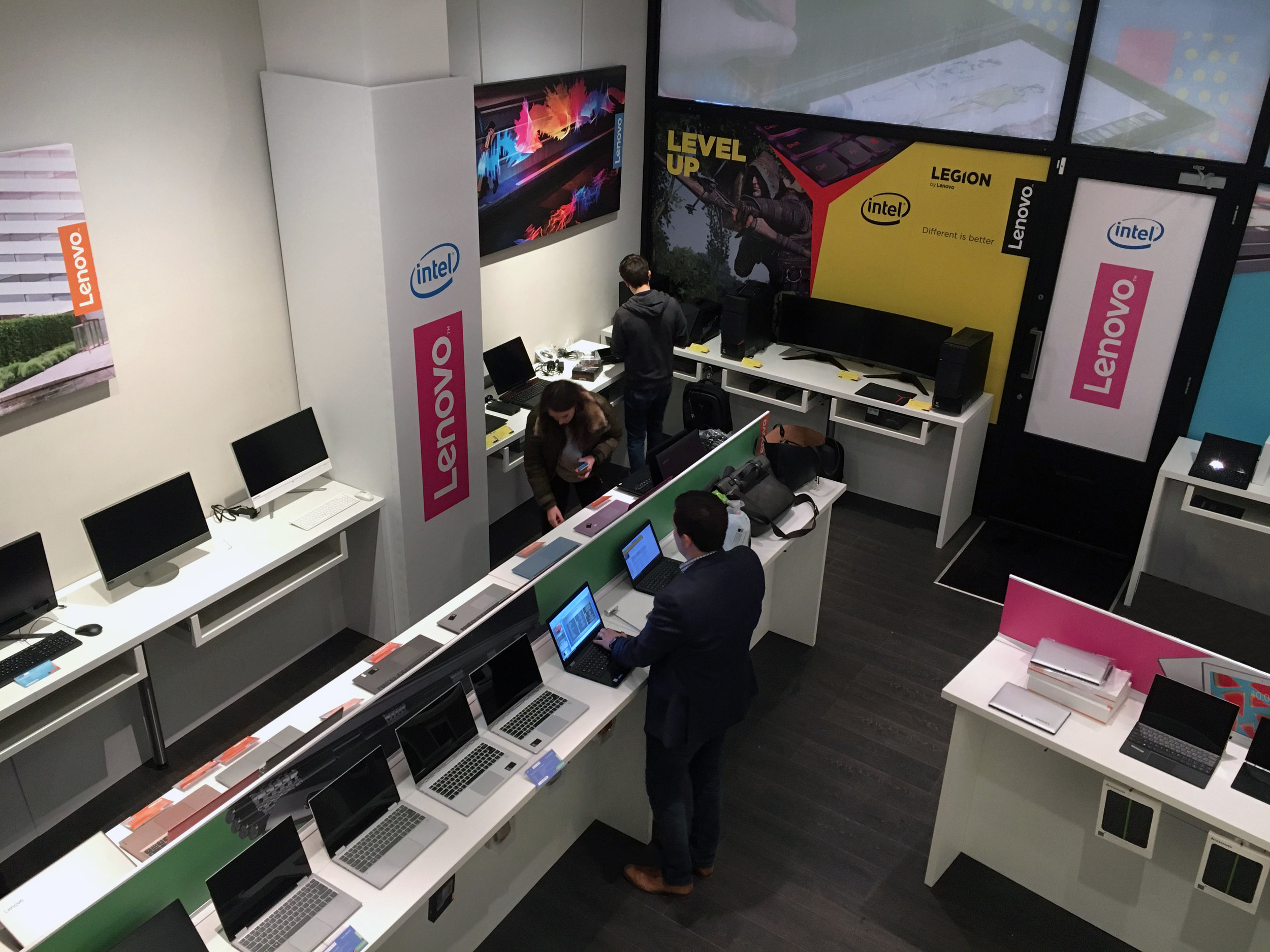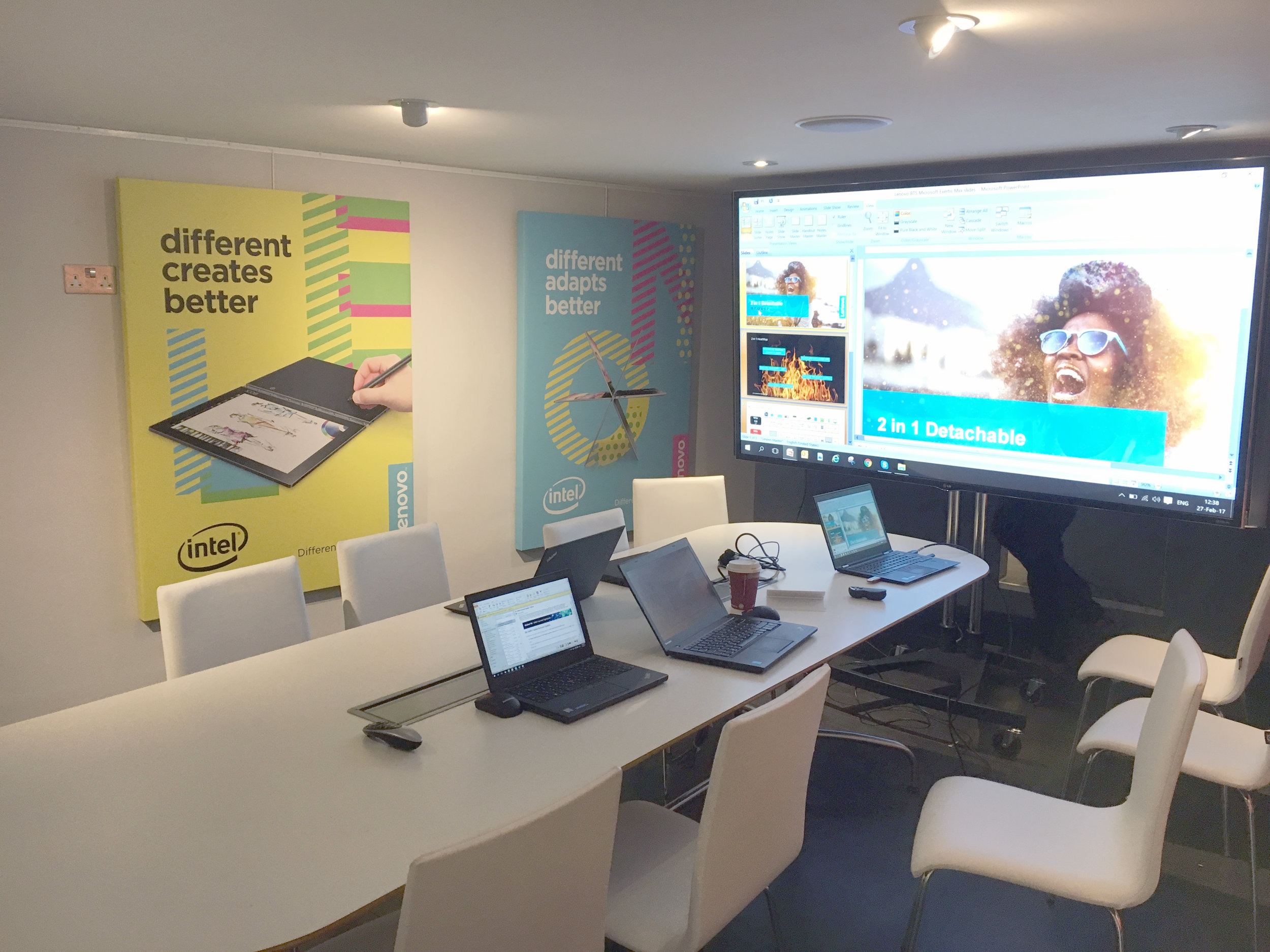 One of the main challenges was the number of products Lenovo wanted to showcase and how to maximize the display of these within a venue space that isn't specifically designed for this purpose. Therefore, all the point of sale, desk and display units were bespoke designs and built to fit within the space, whilst providing the maximum surface and display area for the number of products included. 
There also had to be a consideration in this process of the product zones where Lenovo wanted the displays to reflect the product type. The zones included All-in-one PCs, Laptop/Clamshell devices, gaming products ranging from Tower PC units to laptops and finally slate tablets and Lenovo's latest hero products in the Yogabook range.
To create a full brand experience and engage Lenovo's key account retailers with a contextual product showcase, asembl. proposed creating a meeting space and product launch event within a fully bespoke pop-up shop environment. 
We set about sourcing a venue in a popular London location which had high public footfall and potential for maximum brand exposure. We took the client through several venue options which covered a variety of both dry-hire pop-up spaces as well as event-ready venues. 
Retail style, street-facing windows and easy transportation access from major train stations & airports were important to the client when selecting the venue – as well as a look and feel which could be transformed into a Lenovo retail space which is compliant with their visual identity. 
Upon selection of the venue, which is a small functioning art gallery, asembl. set about designing and producing a bespoke retail environment. Lenovo has a variety of vibrant and engaging brand image assets available, so we also utilized the best of these, developing bespoke artwork to lift what was otherwise a blank-canvas white space.
asembl. provided artwork and branding design on every element of the internal and external spaces – from the shop front branding and hanging street sign, to the internal mezzanine windows and wall-based artwork, right down to the product ticketing for each demonstration unit being displayed. 
Regarding the format of the meetings, Lenovo needed to cover both the process of formal presentations, as well as a more brand experience-based engagement with the products. asembl. therefore included a formal meeting area in the back of the retail space, framed by a large 84" LCD TV screen which functioned as a presentation display.
To accommodate the flow of meetings, which were held in morning and afternoon sessions, we arranged for catering to be delivered and collected around the sessions throughout the week. As a recommendation in line with Lenovo's corporate and social responsibility commitments, we also suggested that the catering and associated materials such as serving plates and cutlery were organically disposable and environmentally friendly.
All the food is based on local fresh produce, served in disposable bamboo trays and we tailored the servings throughout the week to aim to reduce waste. Any left-over food at the end of the day was donated to a local homeless shelter near the pop-up location.
To keep the required level of privacy within the meetings, the exterior windows of the shop were fully branded. The location of the venue was also adjacent to a main public highway and a set of traffic lights, so this really leveraged the public-facing brand exposure, whilst retaining the closed-door environment for the event taking place inside.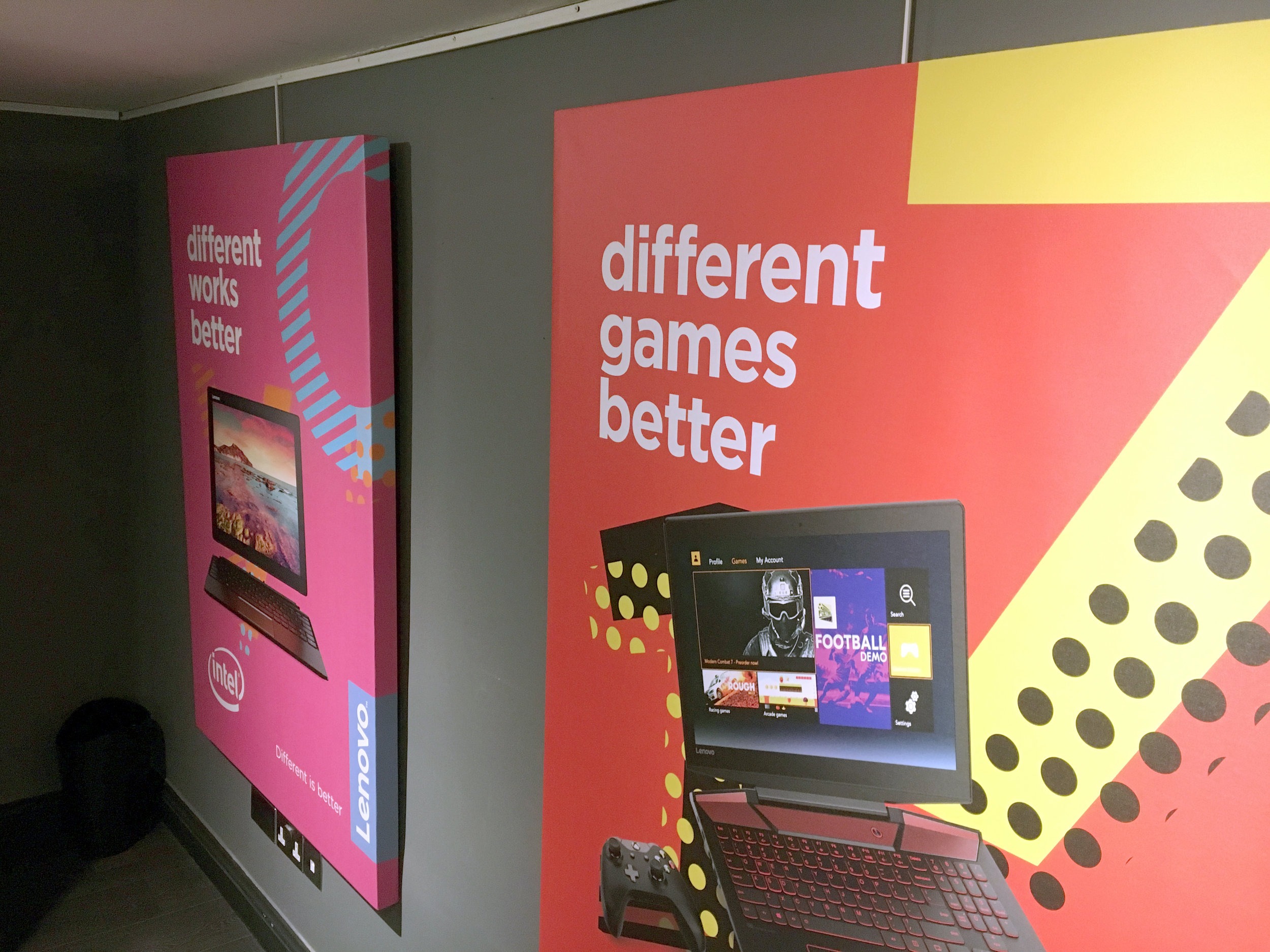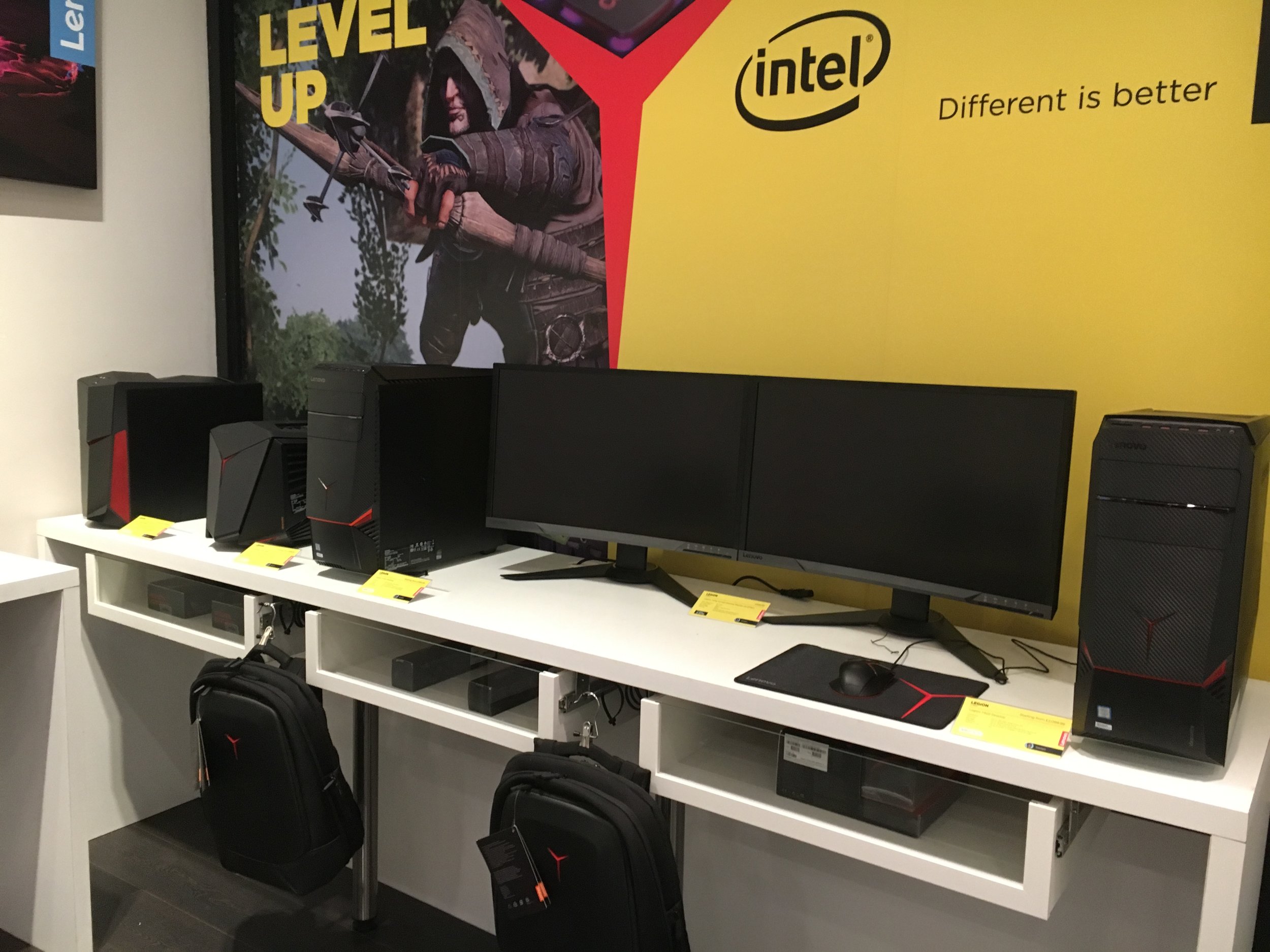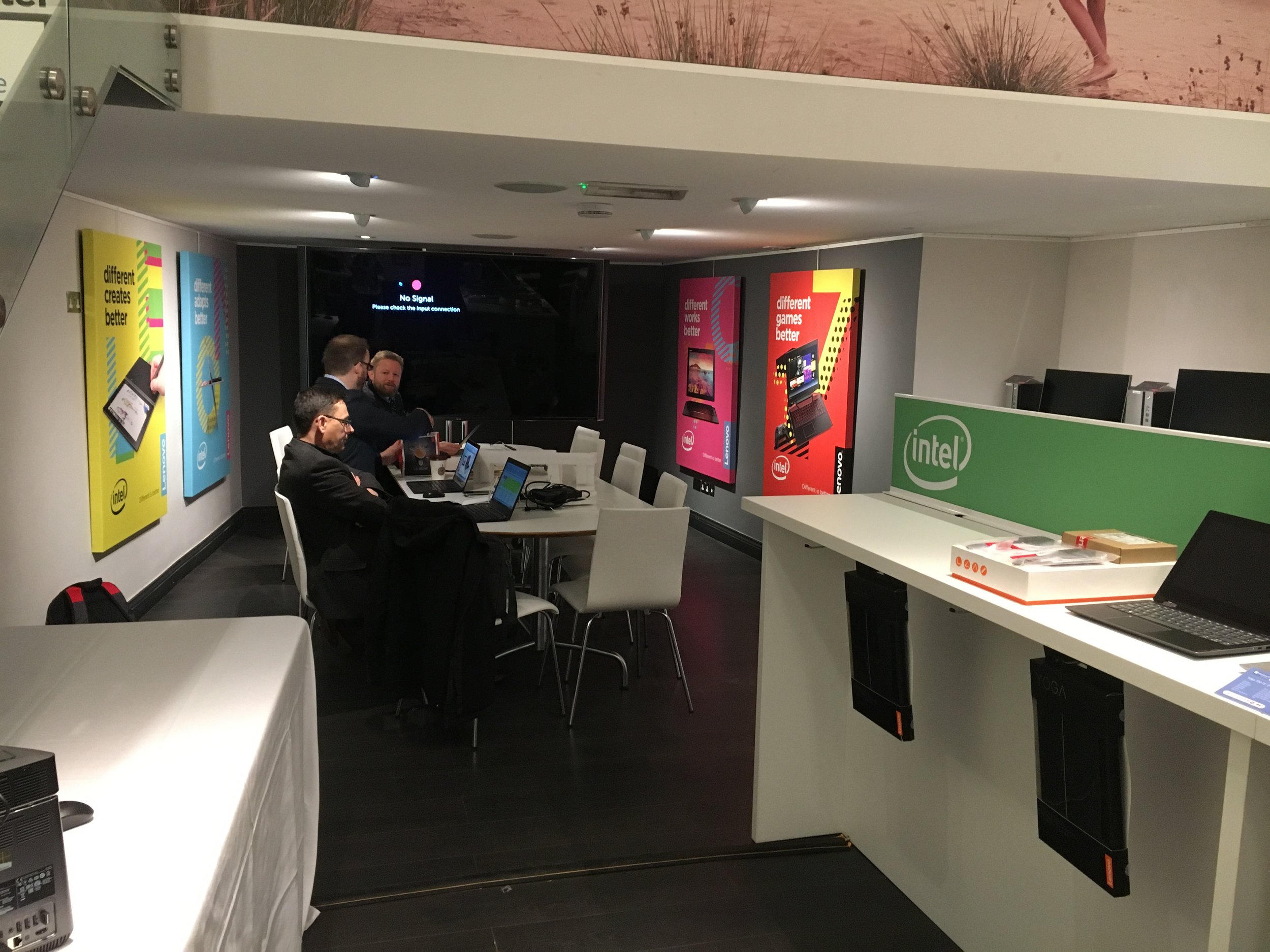 As a result of the success of this year's event, Lenovo is already considering holding events of a similar context for next year, or even 6 monthly. asembl. have been asked to start to consider venues for the next pop-up shop event and how we can improve and develop the context for even more success. 
Most successful year yet, feedback from retailers was really positive. Thank you so much for all your hard work and support on such a successful event.
Retail Marketing Manager
Lenovo