Experiential Campaign
In partnership with Elvis Communications

Elvis Communications approached us to work with them to deliver Cadbury's #Cadvent campaign for Christmas. Cadbury's wanted to put together an experiential campaign to surprise competition winners by making their Christmas wishes come true.
Together with Elvis Communications concepts were discussed that could turn these dreams into reality, whilst creating a library of engaging content that Cadbury's could use across their social media and direct channels.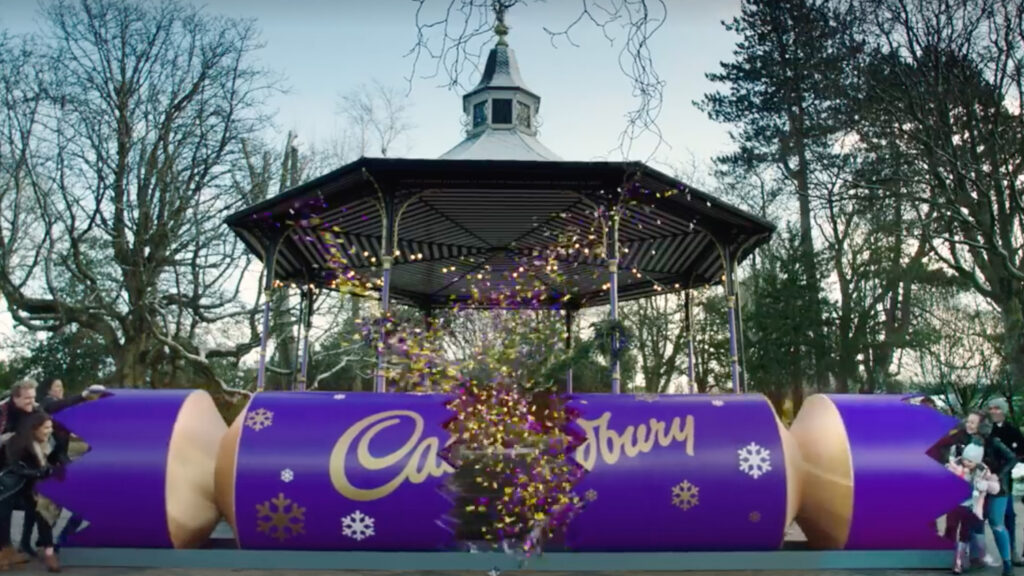 We helped create and build 'dreams' around the #Cadvent campaign with a new dream being delivered each day in December in the run-up to Christmas. We created a giant Christmas cracker that was filled with delicious Cadbury's chocolate, built a giant Christmas present containing famous football player, Thierry Henry and branded a Cadbury's van loaded with mini Cadbury's trucks filled to the brim with chocolate.
The experiential campaign took place in a number of cities across the UK, with competition winners being surprised with their gifts at each location. The campaign was an overall success and we look forward to working in collaboration with Elvis Communications on future projects.