Fully managed solution
Conference and Exhibition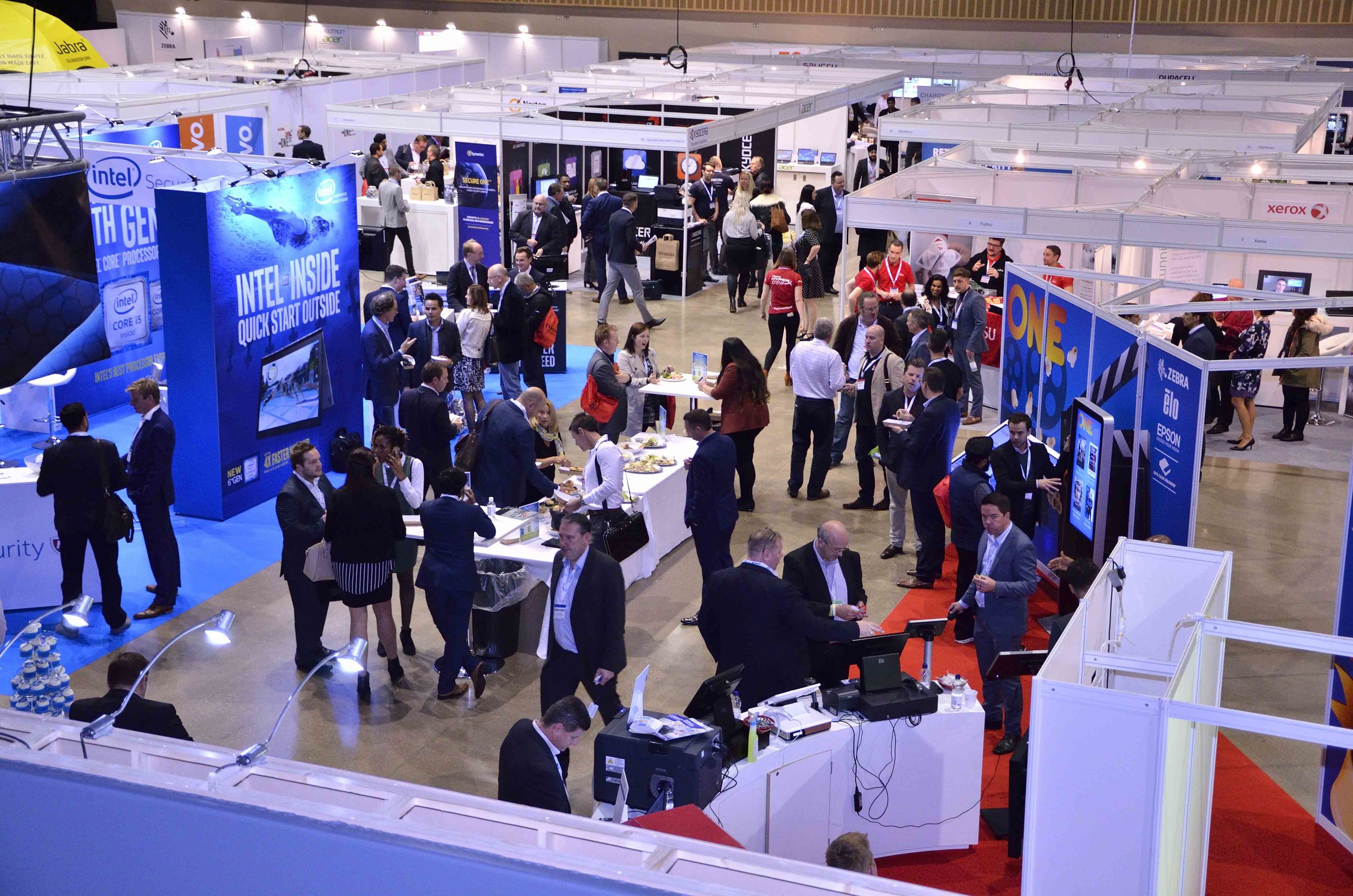 Ingram Micro approached us with a requirement to provide a fully managed event solution for their IM ONE conference and exhibition.
Having run the event in previous years on a smaller scale, taking the event to the next level with increased brand presence, larger scale exhibition and larger delegate numbers, Ingram Micro decided it was time to appoint an event agency.
IM ONE was created to demonstrate the power of the Ingram Micro ecosystem and to create a way for their channel partners to meet, network and learn from one another and from Ingram Micro.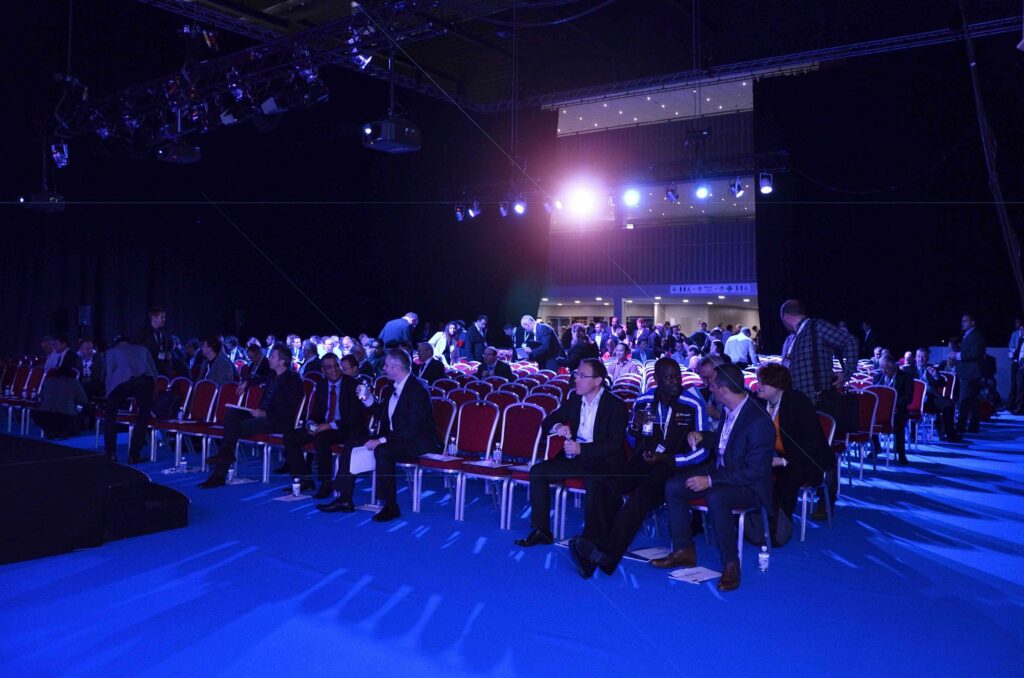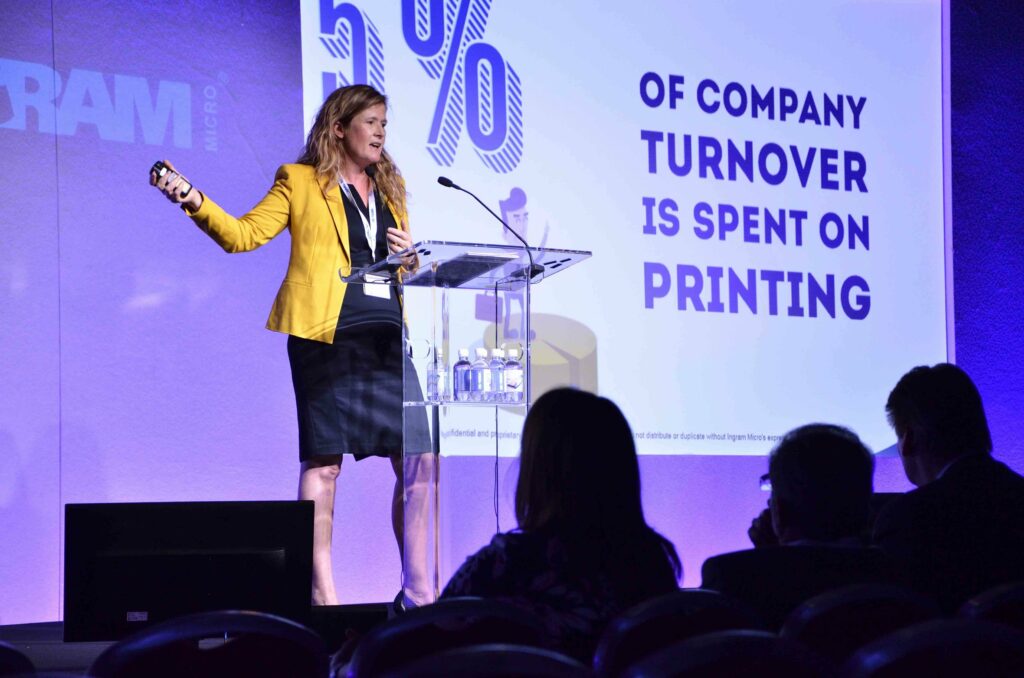 With the venue already selected as the Arena:MK in Milton Keynes, our first challenge was to work out how to best utilise the space to house both the conference and exhibition requirements. This was achieved by using draping to create an area for the plenary and breakout rooms and exhibition space. For the exhibition space, a mixture of shell schemes, bespoke spaces and carpeted sections were created for one-to-one discussions and networking.
The next phase was to create a workable floorplan that combined larger space-only stands with multiple shell schemes to enable Ingram Micro's sponsorship team to sell all available space to their channel partners. Once all available space had been filled, we were required to liaise with all partners to manage their stand requirements.
With a mixture of shell scheme stands and bespoke space only, our next challenge was to create and deliver each stand within a short period of time and with limited budgets. The shell schemes were kept uniform, giving the exhibitors a good boundary of space, whilst the space-only stands were more stand-out, giving Ingram Micro's headline and platinum partners plenty of coverage. We utilised bespoke furniture, strong branding and hanging banners on all the space-only stands, each one unique and in keeping with the requirements of the brand.
A bespoke registration platform was built complete with a branded event website along with all marketing material including identity design, lanyards, onsite signage, printed banners and branded stationary.
Catering was provided in the form of finger food, encouraging delegates to move throughout the stands and network with the exhibitors and each other.
Within the plenary room we were responsible for the design and build of the stage, set and lighting and contracted Spencer Kelly, presenter of the BBC's technology show Click as a guest speaker. He was perfect for this event and was a great speaker.
The event finished on a high with a drinks reception in the hotel looking out across the MK Dons pitch, the perfect opportunity to give exhibitors and Ingram Micro staff the last chance to build and enhance relationships made with the delegates during the day.
The overall layout of the exhibition space was a resounding success, with the look and flow working extremely well. A testament to the sponsorship sales by Ingram Micro meant there was great representation from many leading technology brands, including Microsoft, HP, Dell and Intel among many more.
Registrations were at their highest since Ingram Micro began running this event, with over 1000 delegates registering to attend. Throughout the day the client received very positive feedback, with delegates commenting on how well organised and smoothly run the event was.